New suits and colour
The deck contains 9 suits, in 3 colours, with 17 cards per suit. In addition to the 4 traditional playing card suits (hearts, diamonds, spades, and clubs), it contains cards in 5 new suits, with one extra black and red suits, and three all new blue suits:
Cups (black)
Shields (red)
Crowns (blue)
Bottles (blue)
Anchors (blue)
All the suits, plus joker: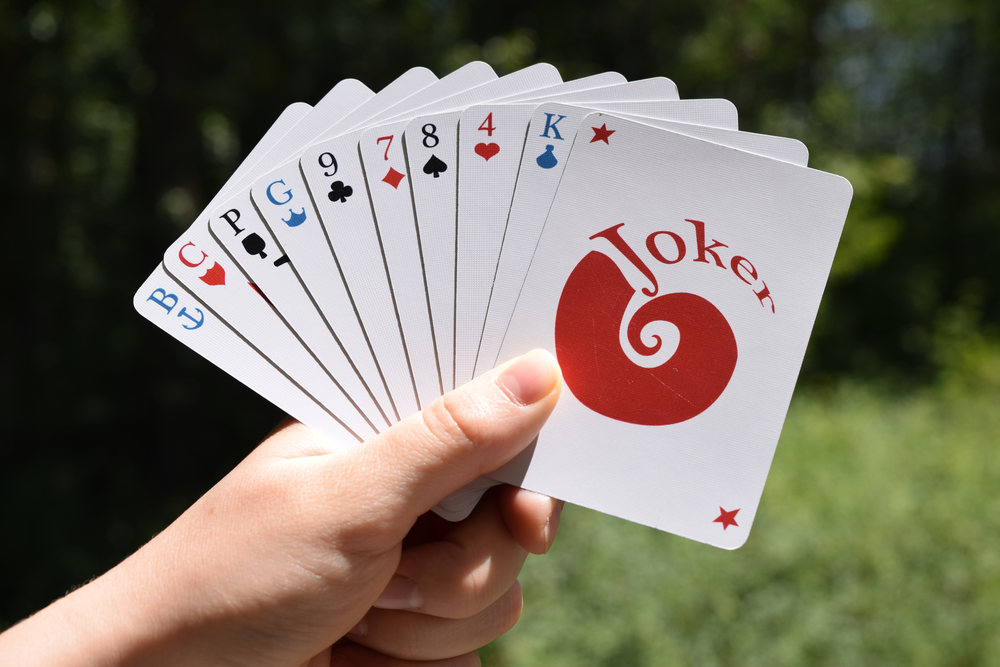 The black suits: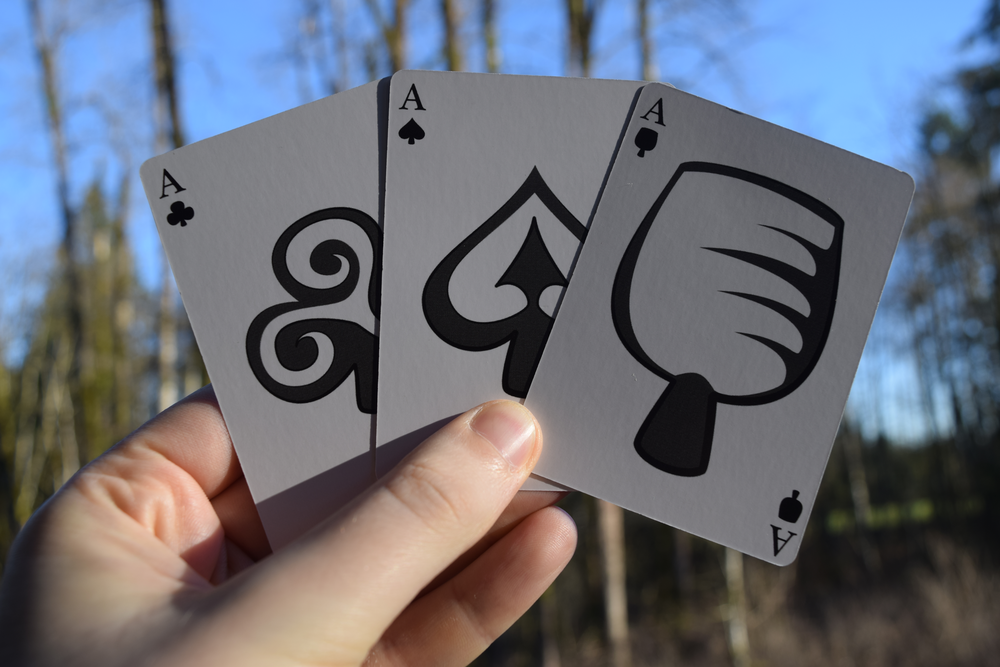 The blue suits: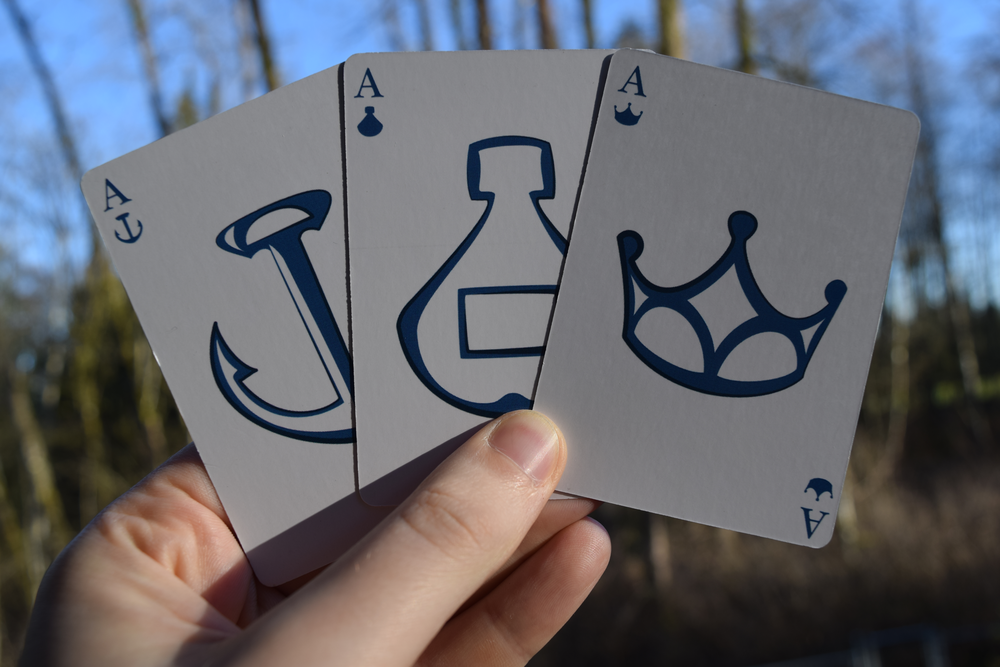 The red suits: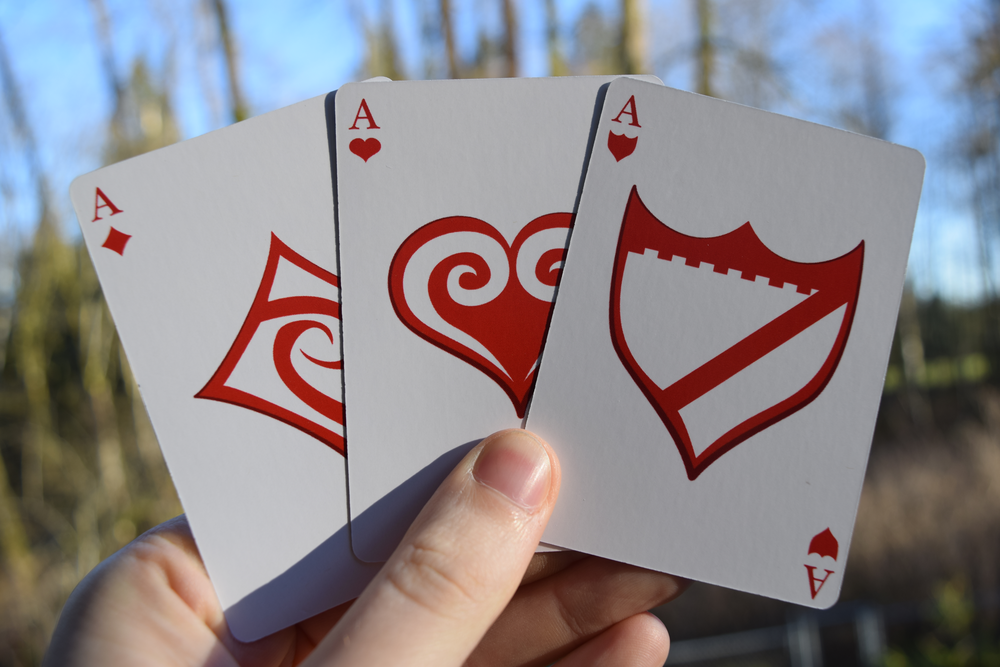 The number cards: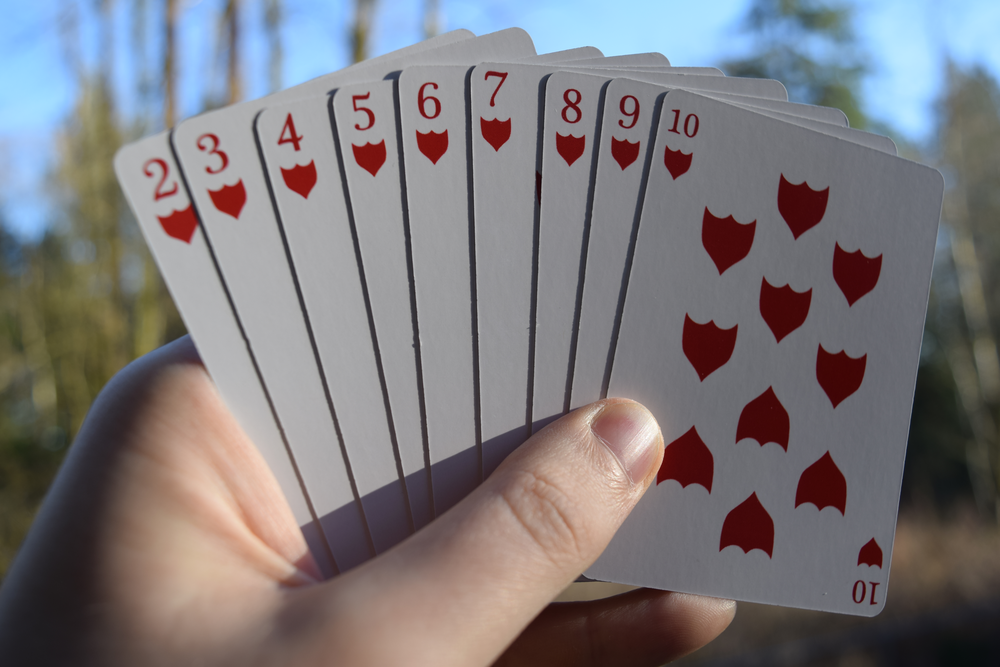 New face cards
In addition to the traditional cards (2-10, Jack, Queen, King, Ace, and one joker in each colour), each suit in the deck also has 4 new face cards:
A religious theme was chosen for the additional face cards because it was a logical extension of the medieval theme of the traditional face cards. The only power comparable to the royalty was the church.
The new face cards: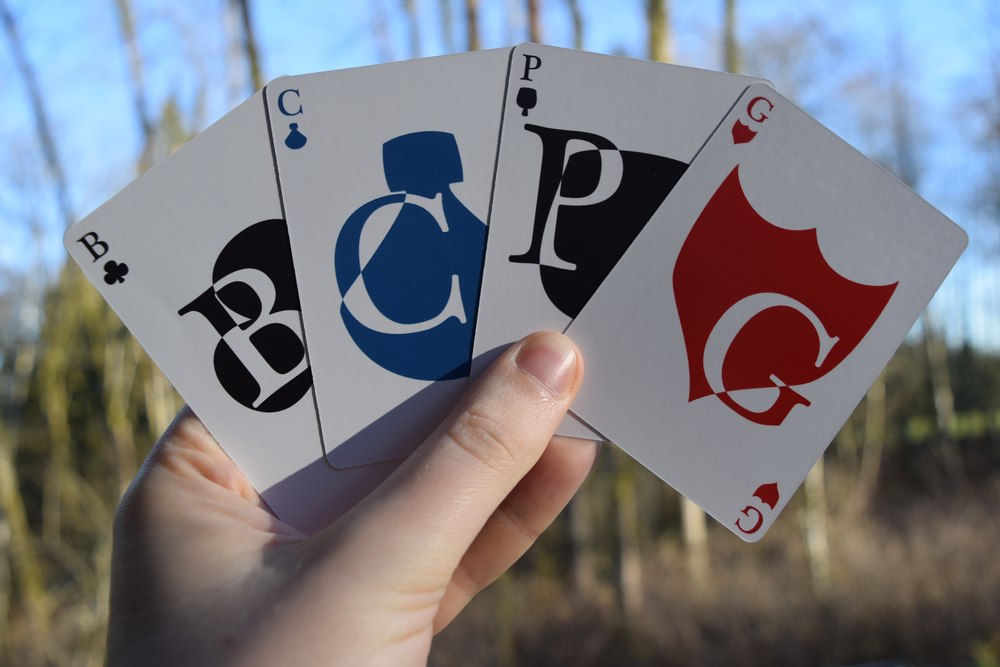 New possibilities
In order to make the deck more flexible, each face card is marked only with a letter corresponding to its name (i.e. "J", "Q", "K", "B", "C", "P", "G"), so games are free to interpret these cards as they wish.
Design by Gilded Whiskers.